Disclosure: This post may contain affiliate links, which means we may receive a commission if you click a link and purchase something that we have recommended. Please check out our disclosure policy for more details. Thank you for your support!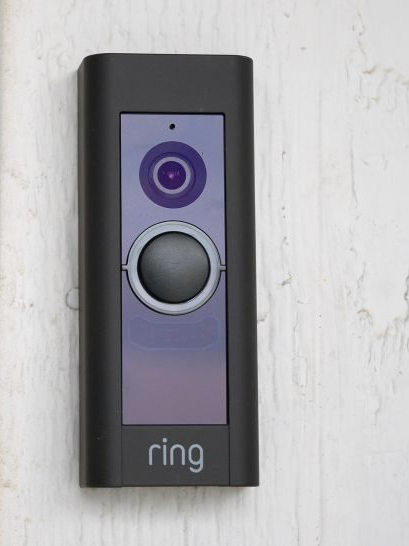 Ring is a very well know industry leading brand that makes security products such as video doorbells and security cameras. Today we will review one of their products the Ring Doorbell Pro wired version. Ring Video Doorbell Pro is one of the highest-rated doorbells on the market and a best-selling product online and in many stores.
With the doorbell's exceptional features and unique specifications, Ring Pro has noticeably improved since the startup's first product, Ring Doorbell.
Ring Video Doorbell Pro has a 1080p HD camera and captures incredibly clear pics and vids. Ring Pro has enhanced its motion sensor and became a doorbell with the most advanced motion detection system.
There's a lot more to discuss and we'll analyze the most important aspects of Ring Video Doorbell Pro.
Ring Video Doorbell Pro is a wired doorbell and unlike Ring Pro's predecessor, it can't operate as a wireless doorbell.Don't let this scare you. Installing a wired doorbell is pretty easy and if you follow the instructions, you'll have your doorbell running in five minutes.
What I'd like to note is that Ring Doorbell Pro is made of quality materials and its rain, dirt, wind and sun resistant. It doesn't scratch easily and it only takes a single touch to understand how high quality the doorbell is.
Ring Video Doorbell Pro is the best-looking doorbell on the market. Ring Pro's package comes with four interchangeable faceplates. In other words, you can change the colors of your smart doorbell whenever you want and you don't have to think about buying the right colored one.
Features and Specifications
Besides the looks of Ring Pro, it's important to know the capabilities of the doorbell. Mainly because we buy a smart doorbell for its features.
If the features aren't good enough and the only positive thing about the doorbell is its looks, well, it's not worth buying.
We've created a great chart that perfectly covers this topic and to make it more comfortable for you, we'll separately discuss several important aspects.
What we need to talk more about is Ring Pro's Camera and the Motion Detection System. The field of view of Ring Pro is slightly smaller than the previous model's but the quality of the camera has been improved.
| Features of Ring Pro Doorbell | Details |
| --- | --- |
| Camera | 1080p wide-angle HD video |
| Field of View | 160° |
| Night-vision | Has built-in night vision and uses LED technology |
| Audio Streaming | Two-way with noise cancellation |
| Motion Sensor | Ring Pro has the most advanced motion detection system |
| Dimensions | 1 x 2 x 4.5 inches |
| Cloud Recording | Ring Pro maintains a clear view of your home's entrance and cloud recording lets you view the footage at a later time. Plus, as soon as the motion is detected, Ring Pro automatically starts to record it |
| Customizable alert zones | This is such an awesome feature that we'll talk more about it below |
| Weather Resistant | Yes |
| Easy Set-Up | Quick and easy setup – mount and sync to your personal Wi-Fi network in minutes |
| Colors Offered | 4 |
| Warranty | Lifetime. |
If you like what you see in what the Ring Doorbell Pro offers click here to find the best deal here.
This is how we tallied up this doorbell
Design - 9.8
Features - 9.8
Support - 9.5
Stability - 9.6
9.7
Pretty Awesome!
The Ring Pro Doorbell Camera is very outstanding and will definitely keep the intruders out with its motion detection as well as seeing who is at your door in real time